Well this update is well and truly long overdue.
Kelaray Spellbound had a fantastic first season under saddle in the very capable hands of Casey Burton.
Qualifying very easily for HOY 2016, Casey guided Gidget to Supreme Ridden horse at the Kaikohe A & P plus several other ridden championships throughout the show season.
At HOY 2016 Kelaray Spellbound with Casey on board won the Rising Star Park Hack up to 153cm, and then went on to Runner Up Rising Star Park hack of the Year.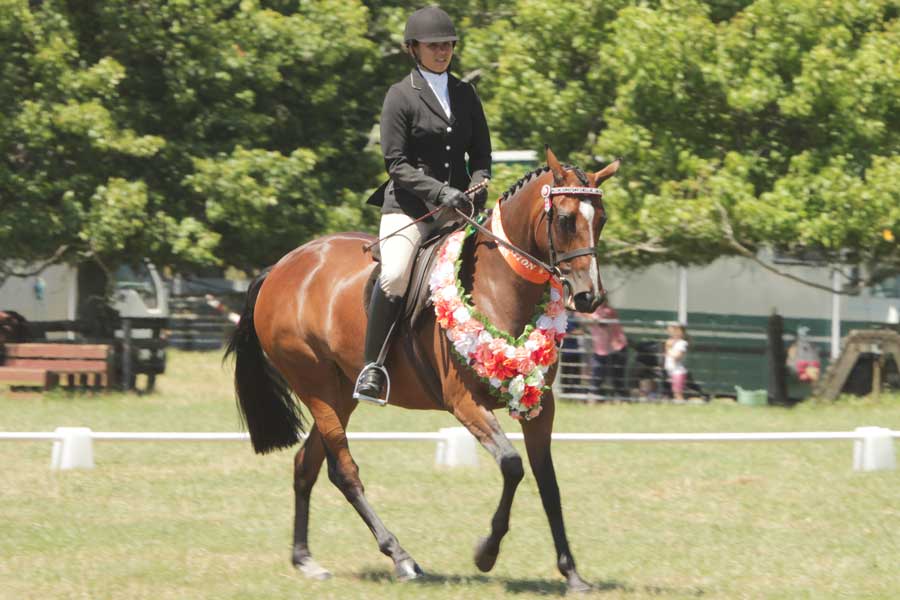 The following day they competed in the Paced And Mannered Championship to win a very credible 5th Place in the Paced & Mannered Park Hack of the year.
An amazing feat for this young mare to compete and do so well against some well performed open park hacks.
I also competed Gidget in the Led Performance horse classes along with Kelaray Galileo ( Gymnastik Star x Deveron Airs n Graces).
Kelaray Galileo won the Yearling led Performance horse of the year, and topped it off with the Supreme Led Performance Horse of the Year.
Kelaray Spellbound won the Led Performance bred Mare of the year and then won the Supreme Led Performance Bred horse of the Year.
An amazing show for us, and the first time we have had a ridden horse at HOY, let alone have 2 horses showing for us at HOY.
The other major show we competed at was the Nth Island Arabian Championships where we took 2 horses to compete in the led section. Kelaray Spellbound was Nth Island Champion Derivative Mare and Kelaray Galileo was Nth Island Champion Derivative Gelding.