(Simeon Saraaf x Simeon Seana)
2015 born Purebred Arabian Black Filly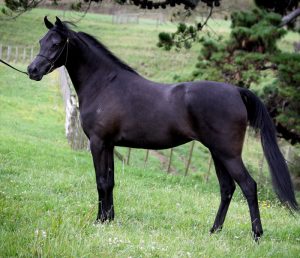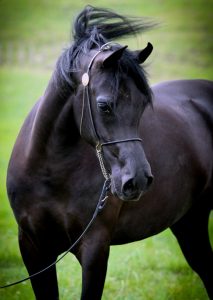 Sired by the East Coast Champion stallion "Simeon Saraaf" this exceptional young filly will mature into an incredible young mare.
Rosie has been tested True Black "aa" and as such will produce black as a broodmare.
Rosie has huge eyes and a beautiful face, and an incredibly smooth body like her dam. She is also very tall and we expect her to mature around 15hh.
Having only been shown twice for:
2nd Yearling Filly at the Nth Island Arabian Championships
2017 Nz National Reserve Champion Junior Filly
2018 Taranaki All Arabian Show Reserve Champion Junior Filly
Being a maternal half-sister to Nz National Champion "Kelaray Exzotika" Exp China and Nth Island Champion Filly "Kelaray Heavenly".
SOLD "Congratulations to the Moselen Family "